About me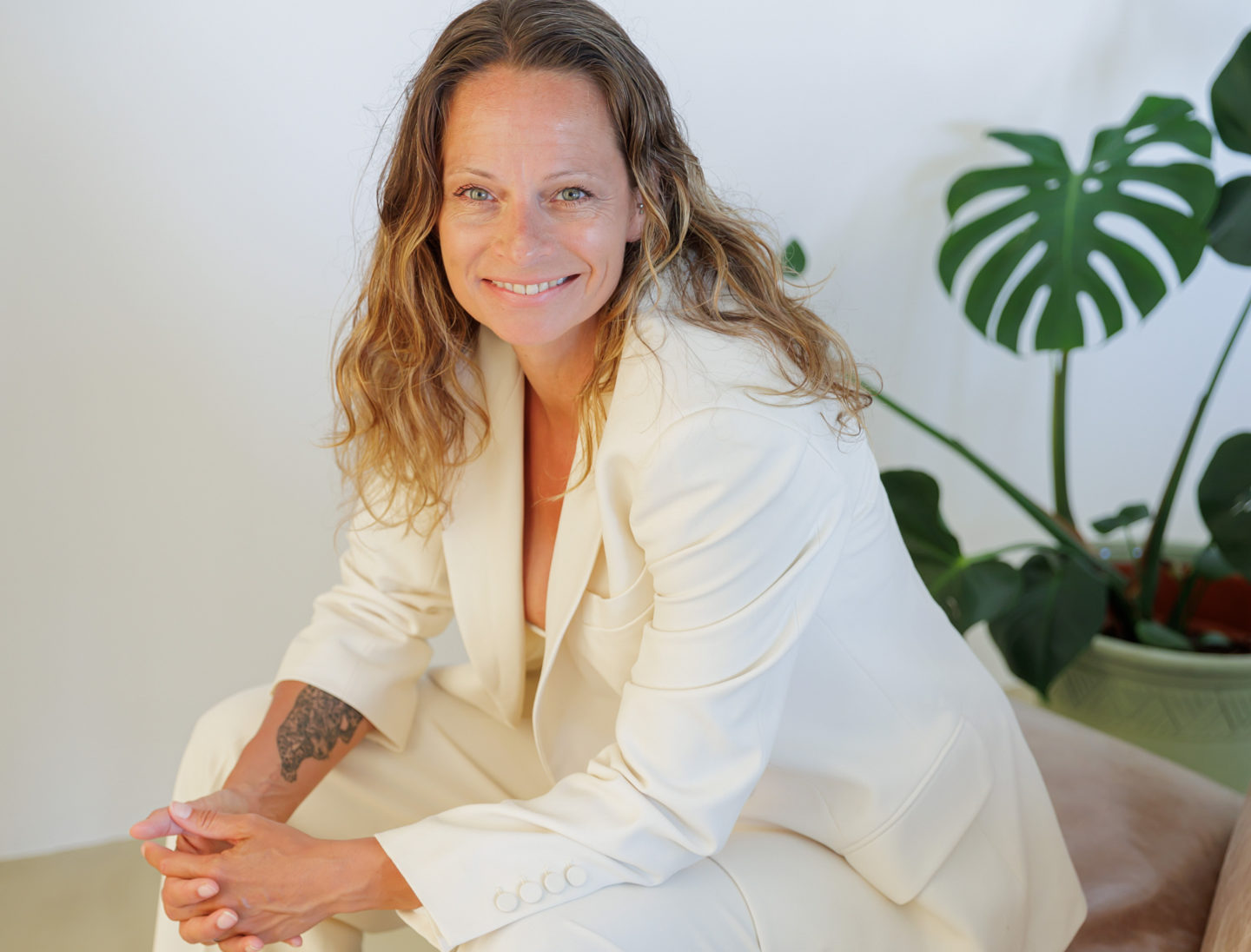 I'm Aranka (1978), founder of Junglebirds, co-founder of the Wise Guides, (co-) author of 7 books, public speaker and professional coach (Master NLP, NeuroSemantics, RETaC and member of the ICF). I help CEO's, leaders, artists and athletes reconnect with their true nature and live an empowered and meaningful life.
I love to organise individual transformation quests to reconnect you with your inner wisdom in the wild nature of Portugal. I live with my husband Eric, son Mika and dog Ki in the South West of Portugal. You can read more about my journey here.
Aranka as a coach
I'm very passionate about (human) nature and personal growth. I did my first self development training when I was 23 and never stopped learning. A couple of years ago I transformed this interest into work and became a certified coach.
Now I'm a certified professional NLP coach by Robbie Steinhouse at NLP School in London and a member of the International Coach Federation. I'm also a certified NLP Master by Robert Dilts at the NLP University in Santa Cruz. In the past 20 years I followed several Neuro Semantics trainings with Michael Hall and Wassili Zafiris and did the RETaC foundation training. Besides learning about the human mind and body my interest in neuroscience and indigenous practices keeps me constantly exploring new realms of wisdom.
2022-2023 Mastering the Coach approach by Ian Mc Dermott at the International Teaching Seminars
2021 Master NLP by Robert Dilts at the NLP University
2020 NLP coach by Robbie Steinhouse at NLP School
2020 NLP Practitioner Robert Dilts at the NLP University
2004 Neuro Semantics by Michael Hall at the NeuroSemantics Institute
2001-2008 Several Self Development trainings (Resilience, Self Actualisation, Accessing Personal Genius, Leadership Lounge, Wealthy mind, Genius Living) by Wassili Zafiris.
Alternative trainings:
2005 Shiatsu basics
2020 The Ancient practice of Shamanic Journeying by Sandra Ingerman
2020 The Shaman's way of Healing by Alberto Villoldo
2021 Energy healing by Hermelijn van der Meijden
Aranka as an entrepreneur
When I was 22 years old I started my first company, organising events in the dark. As a rookie I learned a lot in that period from working with experienced business people in the event world like top chef Herman den Blijker, creative director Marcel Pantera and Fabulous Shaker Boy Ricardo Sporkslede.
I co-founded communication agency Tom B. in which we launched several social impact projects for companies and NGOs and published multiple books. After visiting Lesvos in 2016, I founded Lots of Lesvos, a successful brand of high quality culinary products to support local farmers and refugees from Lesvos.
In 2019 I started Junglebirds; coaching, training and speaking with the mission to bring more wisdom in the world by reconnecting people with their true nature.
In 2023 I co-founded Wise Guides together with Esther Ruurda to guide you through the jungle of self development and promote wisdom for the betterment of the planet and all beings.
2023 Co-founder Wise Guides
2020 Founder Junglebirds
2016-2020 Founder Lots of Lesvos
2013-2017 Co-founder Communication agency Tom B.
2011-2015 Founder travel platform Travel2Share
2009 – 2015 Founder NightBite
Aranka as an author
I worked as a freelance journalist for over 15 years, I was parliamentary journalist for the biggest newspaper in The Netherlands, an interim editor-in-chief and travel journalist.
I (co-)created 7 books. My first book Eetlust was about 'the ingredients' of the best 10 chefs worldwide. What makes these chef entrepreneurs become so successful? I interviewed Gordon Ramsay, Jamie Oliver, Ferran Adria, Curtis Stone, Nigella Lawson, Anthony Bourdain, Nadia Santini, Herman den Blijker, Sergio Herman, and Alain Passard.
In 2011 I helped entrepreneur Ben Steenstra and top coach Wassili Zafiris write their book about Meaningful Profit, which was nominated for management book of the year. 
In 2012 I wrote and published 'Een idioot Groene Roadtrip' (A crazy green road trip) about my journey in an electric tuk-tuk from Amsterdam to Faro to gain attention for sustainable traveling.
I also was the ghost writer for four other books.

2011-2017 Freelance Travel journalist several magazine and newspapers
2015-2017 Editor in Chief Whocares, platform by CARE Nederland
2015 The Amsterdam Coffeshops published
2014 Een idioot Groene Roadtrip published
2011 Ik Ben niet alleen op de wereld published
2010-2011 Delegate editorial in chief travel editorial at De Telegraaf
2009-2010 Parlementary journalist (Foreign affairs, Development Cooperation, Defence) at De Telegraaf
2008-2009 Delegate editor in chief Women editorial at De Telegraaf
2006-2008 Culinary journalist at De Telegraaf
2007 Eetlust published