Green journey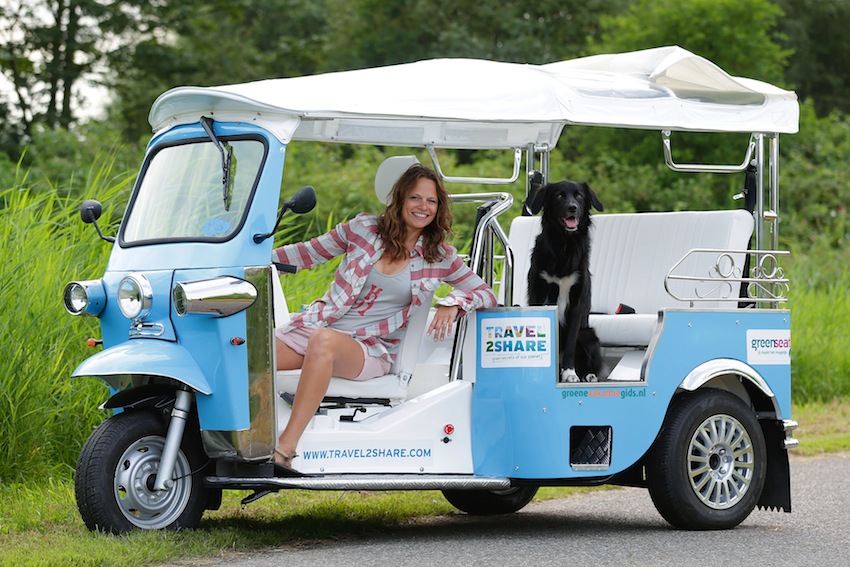 Junglebirds came up with a crazy journey, a green book and a travel website to raise awareness for sustainable tourism. For three months Aranka van de Pol travelled with her dog Ki in an electric tuk-tuk from Amsterdam to Faro.
En route Aranka visited green addresses and interviewed politicians, journalists, winemakers and hotel owners about their drive for sustainability.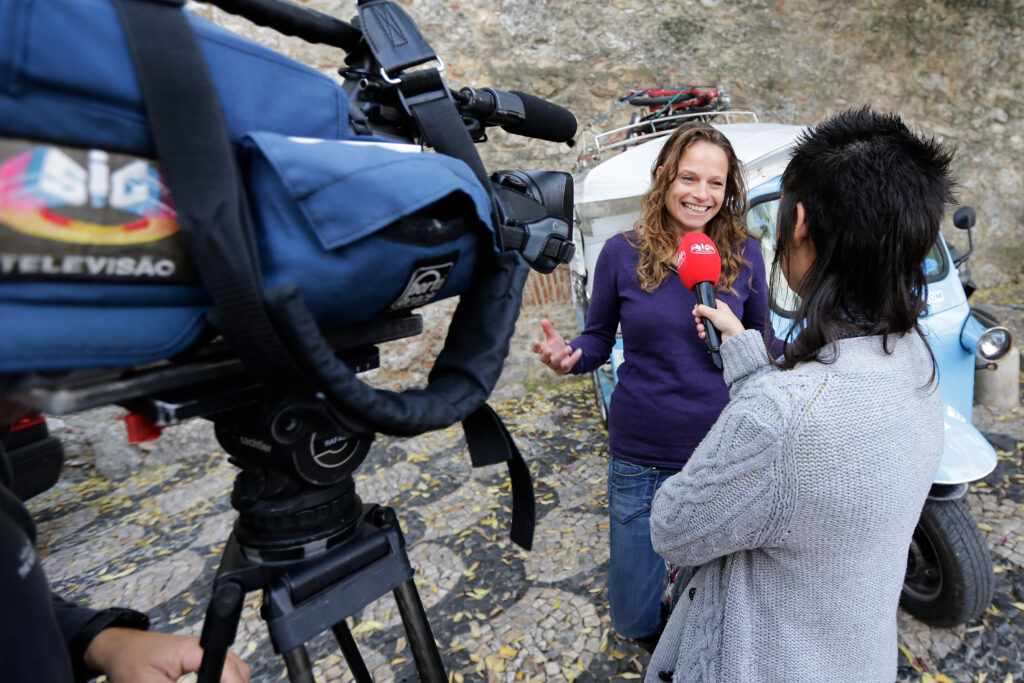 The trip gained worldwide media attention. From ABC radio in Australia, the newspaper in Brazil to Portuguese national television. The book 'A crazy Green Journey' ('Een idioot Groene Roadtrip') was published in June 2013.
Watch here a video that was broadcasted on regional television in France about the tuktuk tour.